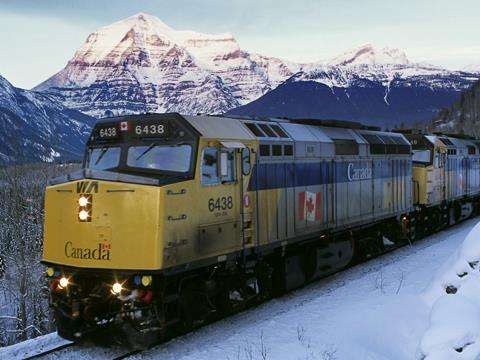 CANADA: National passenger operator VIA Rail has awarded US firm Avalon Rail a C$19·5m contract to provide higher-grade accommodation on 12 coaches used on the Toronto - Vancouver Canadian service.
The refurbishment is being funded from C$407m allocated to passenger rail under the government's Economic Action Plan.
The 12 stainless-steel cars were originally built by Budd in the 1950s. Eight 'Château' sleeping cars will be reconfigured to attract 'the growing clientele for more upscale travel experiences', according to VIA Rail. Each car will have six cabins for up to three passengers, with en-suite toilets and showers. The cabins will have wood panelling, sofas, a widescreen television and controls enabling passengers to raise or lower the beds.
The current four bedrooms in the 'Park' sleeper-dome-lounge cars will be replaced with two large cabins, one of which will be fully accessible including the toilet and shower. The Park cars will also be fitted with wheelchair lifts.