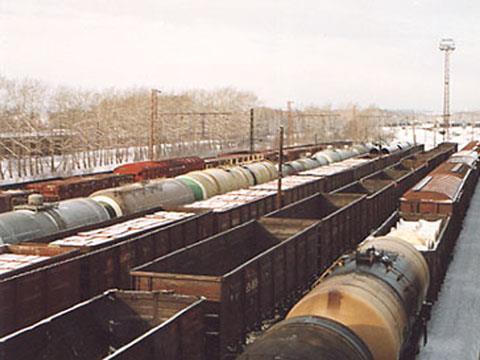 RUSSIA: Plans to establish a joint venture freight forwarding company to boost export, import and transit traffic between Russia and Finland were announced by RZD subsidiary Freight One on April 13.
Freight One's General Director Salman Babayev has signed a 'statement of intent with the Chairman of VR Ltd Pertti Saarela paving the way for the joint venture to be established during the second quarter of 2009.
According to the agreement, the two companies intend to create a freight forwarding company 'that will engage in sales, marketing and freight forwarding as well as organize a full range of rail freight transport services between Russia and Finland'. Freight One says the venture may subsequently expand its activities to 'other EU countries'.
Created in July 2007 and operational from November of that year, OJSC Freight One is Russia's largest freight rail operator, with RZD as its main founder and largest shareholder. Freight One currently owns more than 200 000 freight wagons of various types, accounting for 21% of all freight rolling stock in Russia. The company's fleet transported 100 million tonnes of freight in 2008.