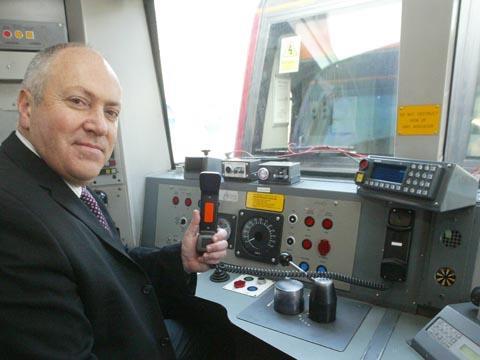 UK: Infrastructure manager Network Rail has awarded Siemens a £24m contract to supply and install GSM-R cab radios for the majority of train cabs over the next three years.
The Railway Communications System digital network will replace analogue Cab Secure Radio and National Radio Network equipment. Siemens, Network Rail and the Association of Train Operating Companies have been developing RCS for three years. In October 2007 testing began in the Glasgow area, with more than 200 ScotRail train cabs equipped for trials to verify the human interface and operational and installation procedures.
The national contract announced on January 28 includes the supply of 'several thousand' GSM-R radios and installation in 76 cab types. Deliveries will begin in July, with installation starting with freight operator DB Schenker and passenger operators First Great Western, London Midland and Virgin Trains.
The system will be working in London, the southeast and southwest by 2012, and nationally by 2013.