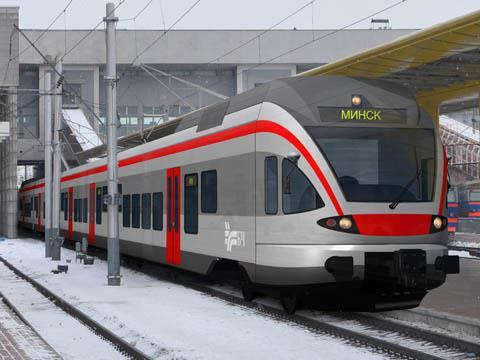 BELARUS: Stadler Rail signed its first contract in the former USSR on March 19, with a €60m deal to supply 10 Flirt electric multiple-units to Belarus Railways. Six units are intended for used on local services in Minsk, while four will have a more comfortable interior for longer-distance routes.
The four-car EMUs will be 'more or less identical' to the 32 Sm5 wide-bodied Flirts which the Swiss rolling stock manufacturer is supplying to Finland for Helsinki commuter services. Trains for the two broad gauge contracts will be manufactured in parallel at the company's Bussnang plant, with deliveries to Belarus starting in December and running to mid-2012.
Stadler Rail Group CEO Peter Spuhler said he was 'very proud' to win the contract, which means the company will be present in 11 countries. A total of 557 Flirts have now been sold, 417 outside Switzerland.