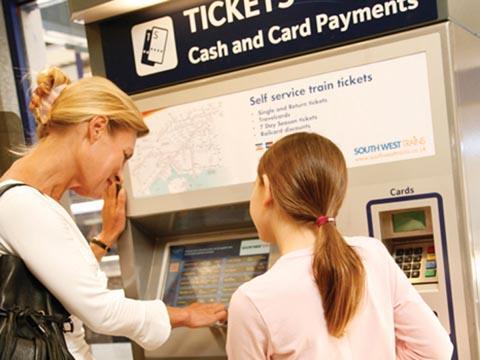 UK: Online ticket purchases in the UK grew by 30% in 2008 to reach a total of £700m. The Association of Train Operating Companies expects this to reach £2bn by 2013.
Internet sales are increasing the need for stations to have machines which can print out tickets booked online, and so an upgrade of ticketing systems to support the growth in ticketing on departure is included in a five-year IT contract renewal awarded to Fijitsu Services last month.
The £13m contract running to 2013 covers management of the Rail Journey Information Service, a computer system which supports ticketing, route planning and timetable enquiries. It plans 80 000 journeys a day, and processes a million transactions. Fujitsu plans to to upgrade the RJIS database to make ticket-on-departure more cost-effective for smaller stations.
ATOC wants to increase the proportion of tickets sold online from the current figure of 12%. It believes that the key to developing internet sales is to encourage new players to enter the market. Prospective entrants are likely to have a 'significant presence and track record in online retailing, although this need not be in a rail environment.'
Preliminary research with a sample of retailers found 'a healthy level of interest' in selling rail tickets, but a lack of knowledge of how the market works. 'We need to make potential partners aware of this unique opportunity and debunk some of the myths surrounding rail retailing,' said Nick Bamford, Internet Retailing Project Manager at ATOC. 'We have produced an information pack for prospective retailers to help them to understand the market opportunity and to take a high-level view of its attractiveness and fit with their current business.'