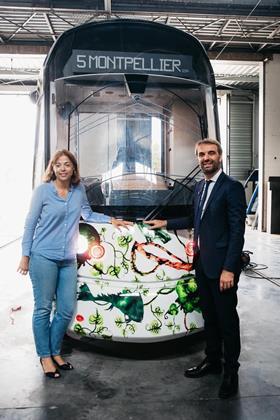 The future appearance of 60 seven-section Urbos trams which CAF is to supply to Montpellier has been unveiled. The €223m order has an option for a further 17 trams.
Following modification of its ticket gates, Delhi Metro Rail Corp has introduced QR code-based paper tickets for travel across its network with effect from May 8. Mobile QR codes are to follow, and tokens are to be gradually phased out, 'thereby facilitating more convenient, seamless, time saving and error fee travel'.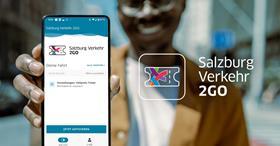 Salzburger Verkehrsverbund has launched the Salzburg Verkehr 2GO check-in/assisted check-out app developed by eos.uptrade. Passengers can check-in at the start of a public transport journey by swiping their smartphone display and directly receive a valid ticket for all public transport in the Land. If they forget to check out, the app automatically reminds them. Various sensor data is used to calculate all the routes travelled, and the lowest total fare is determined on a daily and weekly basis.
Moskva Metro is testing virtual Troika cards, which would allow passengers to use a QR code on a mobile phone instead of a dedicated smart card to pay for travel.
Turkish fare collection, passenger information and CCTV technology company Kentkart has joined the Asia-Pacific Smart Card Association, saying it is 'excited about the collaboration opportunities that lie ahead as we connect with industry leaders, experts and innovators who share our vision for a seamless and secure future of payments in public transport'.
Services on 10 km of the 49 route-km tram network in Russian-occupied Mariupol restarted with a ceremony on May 2. Operations had stopped in March 2022 as a result of Russia's full-scale invasion of Ukraine. The tramway infrastructure was badly damaged, with 36 of the 70 trams reportedly destroyed. Repairs have been undertaken with the involvement of St Petersburg's tram operator.
Loic Messner has been appointed CEO of Montpellier transport operator TaM.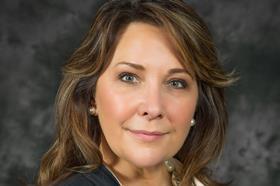 Phoenix's Valley Metro has appointed Melissa Boyles as Chief of Staff and Mike Pal as Chief Transportation Officer.
Sandy Wong Hang-yee and Professor Anna Wong Wai-kwan were appointed as independent non-executive directors of the MTR Corp board with from May 24.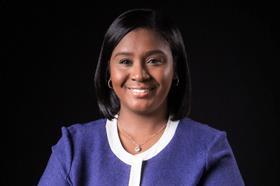 Massachusetts Bay Transportation Authority has appointed Gabrielle Mondestin as its first Chief Communications Officer, responsible for developing its communications strategy to provide a 'unified, transparent, effective, and authentic approach to messaging' to users and communities.