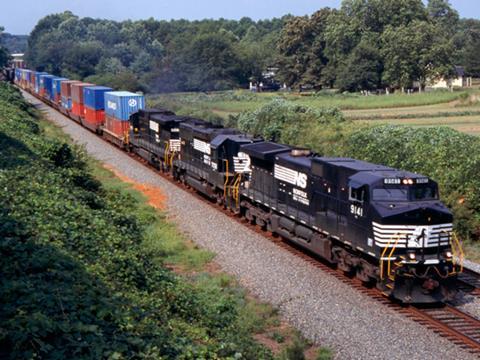 NORTH AMERICA: Canadian Pacific Railway Ltd announced on April 11 that it that it had terminated its efforts to merge with Norfolk Southern Corp, had withdrawn a resolution asking NS shareholders to vote in favour of good-faith negotiations between the companies, and that no further financial offers or overtures to meet with the NS board were planned.
'We have long recognised that consolidation is necessary for the North American rail industry to meet the demands of a growing economy, but with no clear path to a friendly merger at this time, we will turn all of our focus and energy to serving our customers and creating long term value for CP shareholders', said CP Chief Executive E Hunter Harrison.
CP had confirmed in November that it had written to NS proposing a 'business combination' to create a transcontinental railway which it felt could become 'a new industry leader' with 'the scale and reach to deliver improved levels of service to customers and communities while enhancing competition and creating significant shareholder value'. This followed an earlier proposal by Harrison for a merger between CP and CSX, which was rebuffed in October 2014.
In response to CP's announcement, Norfolk Southern issued a statement saying it was 'focused on implementing a strategic plan to streamline operations, reduce expenses and maintain superior customer service levels', and was on track to achieve annual productivity savings of more than $650m and an operating ratio below 65 by 2020. 'We are confident the continued execution of our plan will deliver superior value to all of the company's stakeholders by best positioning Norfolk Southern to succeed', the company said, thanking shareholders for their 'input and support'.