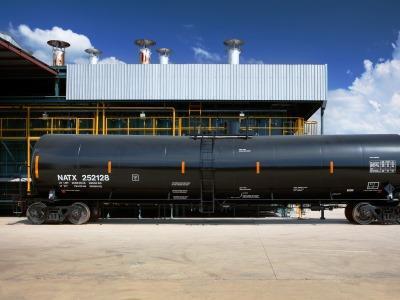 USA: The Greenbrier Companies and Watco have agreed to end their GBW Railcar Services joint venture, which was established in July 2014 to bring together the two companies' workshops to form a national wagon maintenance network.
The assets and employees of 12 workshops will return to Greenbrier, with 14 workshops and four mobile shops going to Watco.
'One of the main reasons GBW was formed was to provide capacity to service, recertify and retrofit North America's tank car fleet', said Watco CEO Rick Webb on August 20. 'For a variety of reasons, tank car services and retrofits never materialised in the volumes anticipated'.
Webb said ending the joint venture was 'the best course of action' for the companies, adding that Greenbrier would 'continue to be a valued customer and supplier'.
The workshops returned to Greenbrier will be managed by Rick Turner, Senior Vice-President for Wheels & Parts at Greenbrier Rail Services, who is tasked with returning Greenbrier's wagon repair operations to profitability as part of an integrated business offering wagon design, manufacturing, sales, leasing and aftermarket support services.