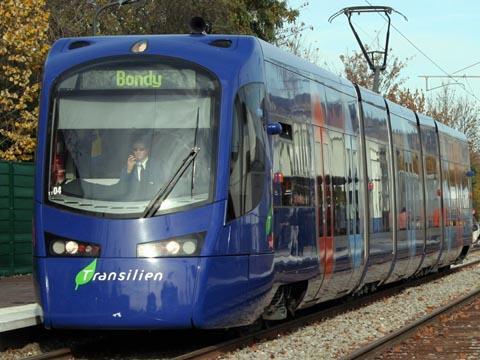 FRANCE: A public inquiry considering plans to build a 6·5 km branch of Paris tram route T4 from Gargan to Clichy-sous-Bois and Montfermeil closes on January 24. The branch would have 11 stops, and is expected to carry 37 000 passengers a day.
The €214m scheme is being managed by STIF with funding from the Ile-de-France region and the national government. Rolling stock would cost €60m, to be provided by STIF.
Services would run at 6 min intervals, continuing to Bondy to give a tram every 3 min between Gargan and Bondy when the project is completed in 2017.