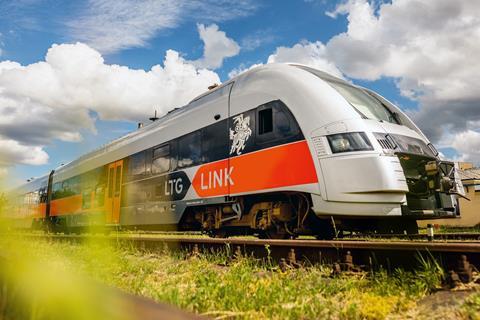 LITHUANIA: National passenger operator LTG Link has awarded Estonian company Turnit a €7m contract to migrate its ticket sales to the Turnit Ride cloud-based platform by the end of this year. This will include the roll-out of a mobile app for ticket purchases.
The aim is to make the purchase of train tickets as easy and convenient as possible for passengers, explained LTG Link CEO Linas Baužys. 'We were searching for a solution so clear that the ticket buyer would not once have to think about which button to press to make the purchase — the entire process should be intuitive. In addition, we wanted to expand the opportunities offered to our customers. The LTG Link mobile app will be not just an application for buying a train ticket, but also an environment where you can plan your journey, get your travel information, be notified of significant changes or constantly updated special offers and join our loyalty programme.'
During the five-year period of the contract the Turnit Ride platform will be enhanced with tools for automating aftersales, disruption management and customer communication.
Turnit CEO Andres Osula said the LTG Link contract provided a 'long-awaited opportunity' to enter the railway sector, where the company sees many business opportunities.
'Turnit Ride with its versatile suite of sales and marketing tools has been specifically designed to target the needs of ground-based mobility operators without any extensive adaptations', said Osula. 'It offers a true omnichannel distribution experience, multi-modal connectivity and integration with customer experience tools, thus supporting the operators in managing the increasing passenger volumes and adapting to passengers' changing needs.'