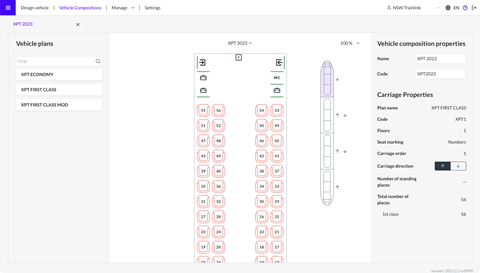 AUSTRALIA: Transport for New South Wales has commissioned Estonian company Turnit and its local partner Spiketech to supply a replacement booking system for NSW TrainLink long-distance services.
This will provide an end-to-end digital platform to plan, book and pay for regional train and coach services used by 2 million customers/year.
In addition to seat inventory management, booking and product management capabilities, Turnit will implement the Open Sales & Distribution Model standard for interoperability between public transport systems and global distributors.
'Our partnership with Turnit is a game-changer in the Australian rail industry', said Spiketech CEO Ivan Kladnig on July 12. 'Spiketech with unparalleled local skill and knowledge combined with Turnit's expertise in travel technology provides a winning combination.'
Turnit CEO Ülo Säre added that the deal 'marks a significant milestone' for the company as continues to expand its global footprint, with customers now including Samtrafiken, Vy Group and LTG Link.