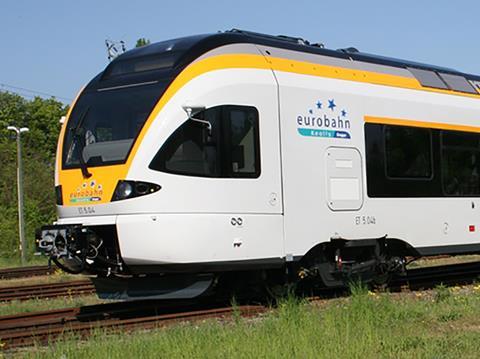 GERMANY: Following an international tender, the Westfalen-Lippe and Rhein-Ruhr transport authorities announced on October 5 that they had selected incumbent Keolis subsidiary Eurobahn for the next contract to operate Hellweg-Netz passenger services.
The final award of the contract is subject to the 10-day regulatory standstill period.
The contract would run for 12 years from the December 2018 timetable change, and cover the operation of 5·9 million train-km/year on four routes:
RB 50 Der Lüner: Münster – Dortmund;

RB 59 Hellweg-Bahn: Dortmund – Soest;

RB 69 Ems-Börde-Bahn: Münster – Hamm – Bielefeld;
RB 89 Ems-Börde-Bahn: Münster – Hamm – Paderborn – Warburg.
The new contract will require an increase in seating capacity at peak times, and 50% of trains before 19.00 and all trains after 19.00 to have onboard staff, compared to the current 40% throughout the day.