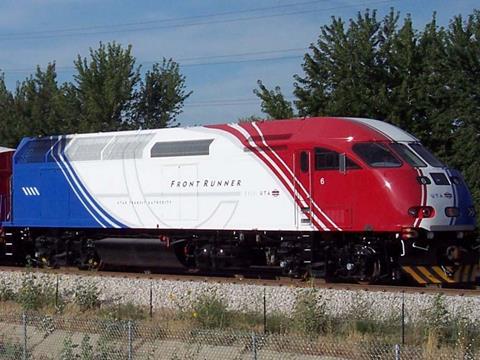 USA: Utah Transit Authority has commissioned LTK Engineering to develop a strategic vision for the FrontRunner commuter service in Salt Lake City, supported by Fehr & Peers and Jacobs Engineering.
UTA aims to reduce travel times on the 140 km route, and improve reliability and increase ridership. LTK will use its TrainOps network simulation software to model the existing service, near-term plans and long-range options. The study will analyse future growth scenarios, and the implications for ridership, fleet requirements, capital improvements and operating costs.
FrontRunner services currently run half-hourly peak and hourly off-peak, but the single-track route requires precise operation to ensure trains are at the passing loops at the correct times. LTK says the current clockface timetable is customer-friendly, but makes modifying the service challenging.