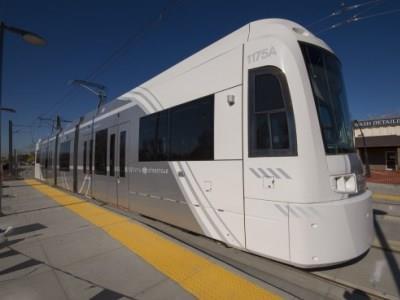 USA: Utah Transit Authority's S-Line in Salt Lake City entered regular service on December 8, following a day of free travel. The route is also known as the Sugar House Streetcar, and has opened 14 years to the day since the first TRAX light rail line.
The 3·2 km route is built along a former right-of-way. It connects Central Pointe on the TRAX line to Fairmont Park with five intermediate stops. The end-to-end journey time is 13 min.
Services are operated by Siemens S70 Ultrashort light rail vehicles, which also operate TRAX services. They do not run in multiple on the S-Line, and so platforms are only 18 m long. A track connection to the TRAX line enables vehicles to access the maintenance facility.
The project has been developed by UTA, Salt Lake City and South Salt Lake at a cost of $37m, of which $26m has come from a federal grant. The Salt Lake City authorities have indicated that they are considering extending the line to the University of Utah.