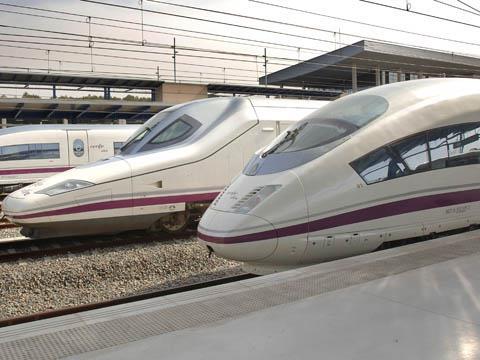 SPAIN: On June 10 RENFE opened ticket sales for services using the 165 km high speed line between Albacete and Alacant, due to open on June 18. This will cut the fastest Madrid – Alacant journey time by 50 min, bringing it down to 2 h 20 min.
During the first week of operations a 50% discount is being offered to give a single fare of €32⋅45 in tourist (standard) class between Madrid and Alacant. There will be nine trains each way between the capital and Alacant on weekdays, with the number of seats available increasing by 40% from 4 800 to over 6 300/day.
Services will be operated with Class 112 trainsets, as well as refurbished Class 100 units which entered service on Spain's first high speed line between Madrid and Sevilla in 1992.