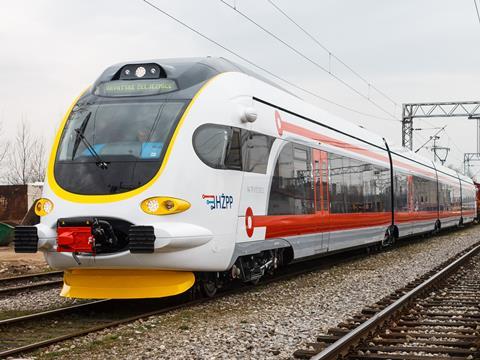 CROATIA: Končar KEV delivered its first series built Class 6112 multiple-unit to national passenger operator HŽ PP on March 30, following test running on the Zagreb Podsused Tvornica – Tovarnik line.
Končar began developing the EMU in 2008, with the aim of targeting the rail operators in former Yugoslavia. A prototype was sold to Bosnian operator ŽFBH, and in 2011 regional and suburban prototypes were delivered to HŽ PP.
This led to HŽ PP placing a €213m order for 32 EMUs and 12 DMUs on January 20 2014, supported by a €107m loan from the Croatian Bank for Reconstruction & Development. The order covers 16 four-car EMUs with 211 seats for use on regional services, and 16 EMUs with 135 seats for Zagreb suburban services. Both versions are based on the two prototypes produced in 2011. The 12 three-car DMUs will be derived from the EMU design.
The prototype Končar multiple-units were described in detail in the October 2011 issue of Railway Gazette International, which subscribers can access in the digital archive.