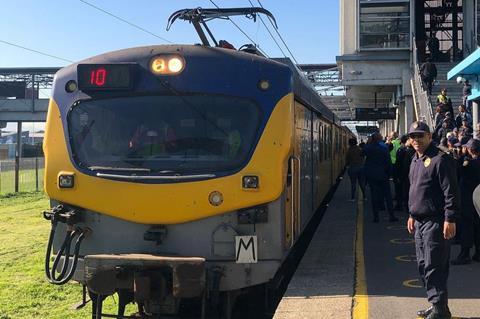 SOUTH AFRICA: 'For now we are not in the process of devolving railway services, that is why Prasa is busy building up railway services in the Western Cape', national Minister of Transport Sindisiwe Chikunga told local media during a site visit to Cape Town in May.
In April 2022, Minister of Finance Enoch Godongwana authorised the Cape Town city government to undertake a detailed feasibility study for the potential transfer of responsibility for suburban rail services from the national government. Now Chikunga has reiterated that passenger rail devolution is in South Africa's rail policy, 'but there are conditions to it'.
Cape Town Mayor Geordin Hill-Lewis is pushing for the municipality to take control of its suburban rail services. He has highlighted that Cape Town's busiest passenger corridor, the Central Line, is still partly out of service as a result of a spate of asset thefts and vandalism over recent years, exacerbated by the suspension of rail services during the Covid-19 pandemic.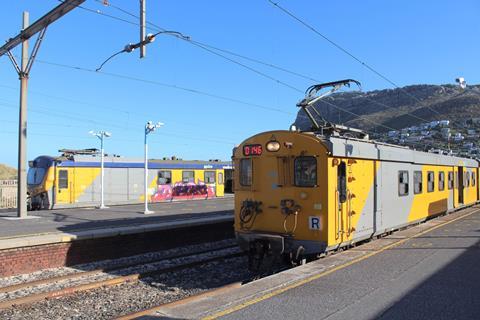 Prasa restarted services on April 4 between Langa and Nyanga, making the links between Cape Town and Nyanga both via Pinelands and Mutual operational, following the relocation of squatters.
The southern branches of the Central Line from Nyanga to Chris Hani and Kapteinsklip are still out of service, and Prasa is currently working to restore them in the second phase of its Central Line recovery programme. Prasa says that there are 3 688 informal residents to be rehomed near Philippi and 253 at Khayelitsha.
On June 6 the Ministry of Transport announced that Leonard Ramatlakane had been relieved of his duties as Prasa Chair and board member. This followed an investigation into the use of a property in Cape Town 'without due and proper processes being followed.'