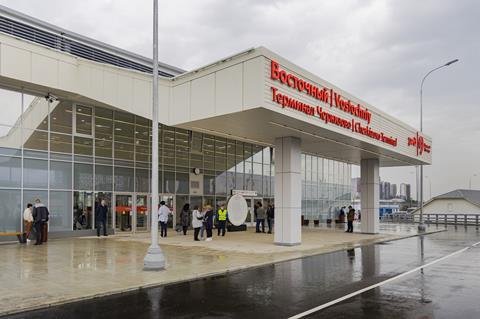 RUSSIA: A hub station has been opened on the eastern side side of Moscow for use by long-distance trains passing through the capital and as an interchange for passengers who do not need to access the city centre.
Vostochniy station was formally opened by Russian Railways CEO Oleg Belozerov and Mayor Sergei Sobyanin on May 29.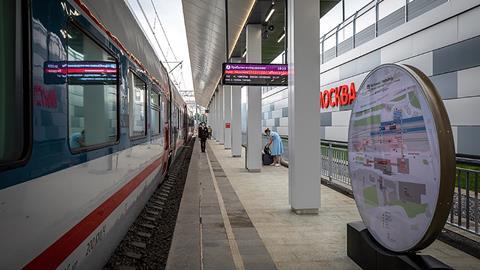 The hub is integrated with Cherkizovskaya station on the capital's Sokolnicheskaya metro line as well as Lokomotiv station on the Moscow Central Circle ring line, which enables passengers to reach stations served by airport trains.
Deputy Mayor for Transport Maksim Liksutov commented that although main line stations were traditionally located in the heart of European and Russian cities, not all passengers needed to go to the city centre. Passengers arriving at Vostochniy would have more than 100 options for onward travel, he explained.
The station is initially being served by 48 long-distance trains per day. These include 20 services to and from Nizhny Novgorod and Ivanovo, which will use low and high level platforms built to provide level boarding for Talgo Strizh and Siemens Lastochka trainsets.
The station has a capacity of more than 25 000 long distance passengers/day and is designed to be fully accessible.
The waiting room has 200 seats with USB chargers, and there is luggage storage, ticket offices, a food court and parent and child rooms, with space for other passenger and retail facilities. Wi-fi is available throughout.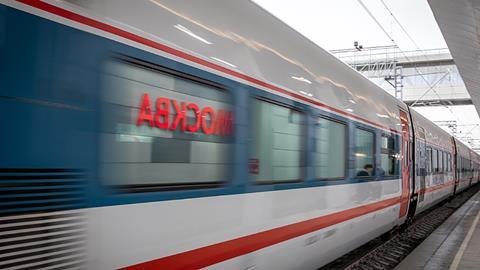 There is also a medical clinic, which is currently providing round-the-clock Covid-19 vaccinations.
Taxis, car-sharing and kiss-and-ride facilities will be provided later this year.
Construction of the new station has been completed in one year, in conjunction with the modernisation of the Kuskovo – Lefortovo, Lyublino-Sortirovochnoye – Ugreshskaya and Khovrino – Likhobory lines. Train cleaning facilities have been provided at Kuskovo.