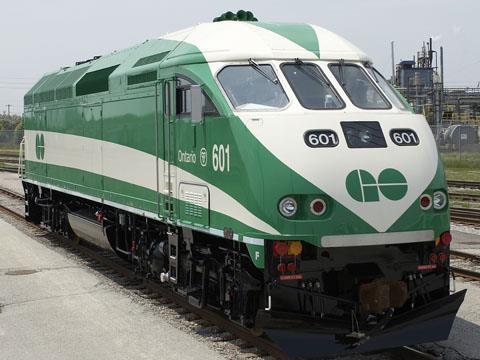 CANADA: Greater Toronto transport authority Metrolinx has signed a US$45m contract for MotivePower to repower 11 of its diesel locomotives with twin Cummins QSK60 engines.
The MPXpress locomotives were built by MotivePower about five years ago for use on commuter services. After repowering, they will be the first North American passenger locomotives to meet US Environmental Protection Agency Tier 4 emissions standards, according to Wabtec Corp, MotivePower's parent company.
Repowering will reduce particulate emissions by about 85% and NOx emissions by about 75%. Deliveries are expected to begin in 2014.
'We believe MotivePower is well positioned to participate further in this market by offering similar environmental upgrades to existing diesel-electric commuter locomotives throughout North America as the new standards are phased in over the next several years', said Wabtec President & CEO Albert J Neupaver on August 14.