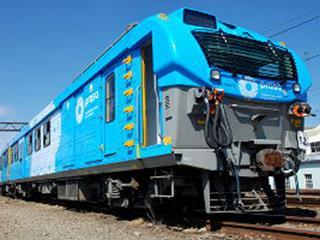 SOUTH AFRICA: Details of a R97bn large-scale rolling stock renewal plan were set out when Passenger Rail Agency of South Africa held an industry day on April 5 to gauge interest from potential suppliers and financiers.
There is an 'urgent' need for new trains to replace life-expired vehicles based on 1950s technology. PRASA hopes to have the first of 6 600 new vehicles entering service in 2015, with deliveries running to 2030. Of these, 4 600 vehicles will be formed as 718 EMUs for Metrorail commuter services, while the remaining 2 000 will be hauled coaches for Shosholoza Meyl's inter-city fleet. Around 97 new electric and 27 diesel locomotives will also be needed.
A feasibility study is to be completed by June, before an inter-departmental team drawn from the Treasury and departments of Transport, Trade & Industry and Public Enterprises invites proposals by March 2012 at the latest. The preferred bidder is to be announced in August 2012 and contracts signed in November.
Local input will be required, with Transport Minister Sibusiso Ndebele saying he 'cannot over-emphasise the fact that this will create opportunities for business, stimulate the rail engineering industry and related suppliers in the value-chain as well as contribute to our industrial policy objectives, especially the revitalisation of our own industry, employment creation as well as development of new skills.'
Prasa CEO Lucky Montana said the upgrade cannot be postponed, as without it, the railway could 'collapse' in less than 10 years. However Ndebele stressed that 'the coffers of the state are not sufficient to fund such a large programme'. The government will contribute R30·2bn over the next three years, but 'a significant and sustained commitment from local and international financiers will be required'.