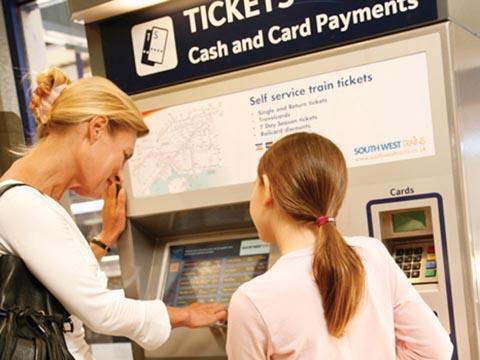 UK: IT consultancy Smart421 has been awarded a contract to develop a Live Sales Management system to handle Ticket on Departure services for Rail Settlement Plan Ltd, the organisation which manages ticketing on behalf of the train operating companies.
TOD allows tickets booked online to be collected from self-service machines, with current sales of £1·8bn a year.
The 13-month development phase of the contract begins in December, and will be followed by five years of support. Smart421 is to use the Amazon Web Services cloud computing platform, including Amazon Elastic Compute Cloud, Amazon Simple Storage Service and Amazon Elastic Map Reduce. This will allow the system to scale to 1 billion tickets/year by 2018 without the need for capital investment in additional hardware. It will also be upgradable to support future ticketing technology.
'Rail ticketing demand goes through seasonal and daily peaks and troughs, which makes it a great use case for cloud computing', said Neil Miles, Managing Director at Smart421. 'By choosing AWS technologies, Smart421 is giving RSP the ability to scale up their infrastructure during peak seasons and scale back during the off-peak times. This means that RSP can save money and time on managing technology infrastructure and can better serve the rail customers of the UK.'
AWS will support business processes including deferred ticket delivery and sales reconciliation. ForgeRock will be used for access management, Infobright and Jaspersoft for reporting and RedHat as the core platform.
The use of cloud computing in the rail sector was discussed in the April 2011 issue of Railway Gazette International, which subscribers can read in the digital archive.