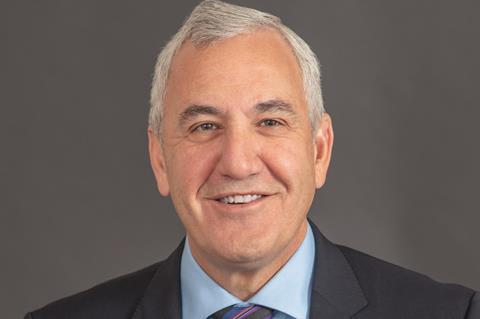 USA: Jim Vena has been appointed as CEO of Union Pacific Corp with effect from August 14, succeeding Lance Fritz who is stepping down as Chairman, President & CEO.
Vena has more than 40 years of industry experience at Canadian National, and is returning to Union Pacific after serving as Chief Operating Officer in 2019-20 and then as senior advisor to the Chairman in 2021.
Executive Vice-President Sustainability & Strategy and Chief HR Officer Beth Whited has been appointed as President, reporting to Vena, while lead independent director Mike McCarthy has been elected to succeed Fritz as Chairman of the UP board.
Doyle Simons, former President & CEO of Weyerhaeuser, and John Wiehoff, former Chairman, President & CEO of CH Robinson, have also been appointed to the board.
Following the splitting of the President and CEO roles, UPs operations, finance, marketing & sales, supply chain and technology functions will report directly to Vena. Whited's responsibilities will include strategy, workforce resources, sustainability, law, corporate relations and government affairs.
'One of the most vital characteristics we considered as we conducted the search to identify the next CEO was extensive railroad operating experience', McCarthy explained when the appointments were announced on July 26. 'Jim has that and more. After a comprehensive search process, the board unanimously determined that his track record of operating excellence was unparalleled, and he is the right candidate for the job.'
Vena said 'working closely with the entire team, my focus from day one will be to ensure the company delivers industry-leading customer and operating excellence, cultivates and empowers our employees, and cares for the communities in which we operate. These efforts will generate strong shareholder returns.'