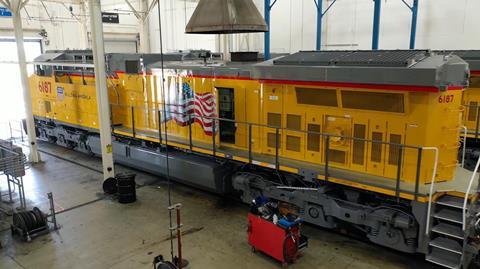 USA: Union Pacific has awarded Wabtec a contract worth more than $1bn for the modernisation of 525 AC4400 and AC6000 and 75 Dash-9 locomotives.
This will include the FDL Advantage engine enhancement and Modular Control Architecture. The modernisation aims to extend the life of the locos and provide benefits including a fuel efficiency improvement of up to 18%, more than 80% increase in reliability, a haulage ability increase of more than 55% and a saving of 318 tonnes of CO2 per loco per year.
Wabtec will undertake the work at its plants in the USA for delivery from 2023.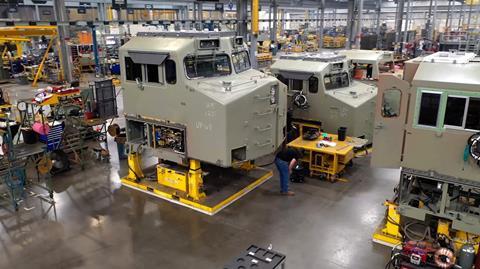 'Union Pacific is taking thoughtful, deliberate steps to reduce our environmental impact and to help our partners improve theirs', said the railway's Chairman, President & CEO Lance Fritz on July 27. 'Wabtec's modernisation programme helps make our existing fleet more fuel efficient, capable and reliable. The resulting increased tractive power enables us to move more freight with fewer locomotives, which improves efficiency and reduces emissions.'
It is Wabtec's third major modernisation order from Union Pacific since 2018, with more than 1 030 locomotives to be completed in 2025.
'Modernisations are a game changer for our customers offering the ability to realise significantly more value out of existing locomotive assets', said Wabtec President & CEO Rafael Santana.
'By customising these solutions for our customers and installing state-of-the-art technology, we are helping our customers realise outcomes including increased tractive effort, fuel efficiency, reliability, and adhesion, which reduce maintenance, repair and overhaul expenses.'