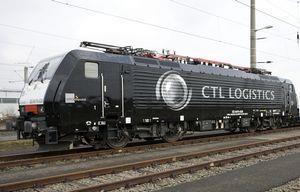 GERMANY: The European Commission is seeking comments on Deutsche Bahn's proposals to change its 15 kV 16·7 Hz traction current pricing system in response to concerns that the existing model restricts competition in the freight and long-distance passenger markets.
If the consultation confirms that the changes would remedy the European Commission's competition concerns, they would become legally enforceable commitments for five years from 2014.
At present DB subsidiary DB Energie is the only supplier of traction current on the German network. However, in June the European Commission expressed concern that the pricing model which combines a fee for access to the supply grid with fees for energy usage may have favoured operators within the DB group.
Concerns have been raised that independent operators do not use enough power to be able to benefit from volume discounts offered by DB Energie. 'The so-called utilisation discount of 5% benefited only DB-owned transport companies', according to Wolfgang Meyer, President of private transport operators' association Mofair. He felt that 'scandalously low' remuneration for regenerated braking current means competitors paid 15% to 20% more for their traction power than DB subsidiaries.
Under DB's proposed a new pricing structure there would be a single price for traction current applicable to all operators, without volume or duration-based discounts which might benefit the incumbent operator. There would be a separate fee for access to the traction current grid, enabling other electricity suppliers to complete against DB Energie for the supply of power to operators.
Independent operators would also receive a one-off refund of 4% of their latest traction current bill, although Mofair called this proposal a 'mockery' and demanded that it should be increased to 20%.