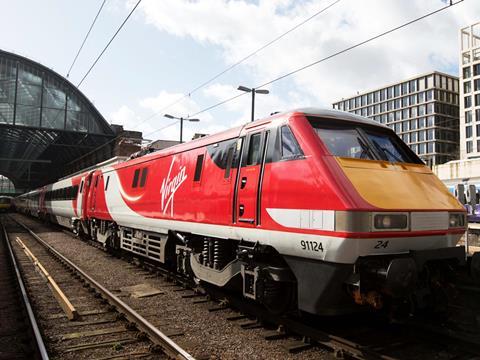 UK: There are 'emerging risks' to achieving value for money, the National Audit Office warns in its report on the Department for Transport's management of the passenger rail franchising programme which was published on November 24. These include uncertainty around infrastructure projects, a reduction in market interest and 'stretched' resources at bidders and DfT itself.
The NAO report considers DfT's management of the franchising programme after the changes made following the collapse of the InterCity West Coast competition in 2012. It does not examine the merits of franchising as way of delivering services, or the details of the contracts awarded.
The report says DfT has addressed recommendations made by NAO, the Committee of Public Accounts and DfT Non-Executive Director Sam Laidlaw following the ICWC collapse, and is now better placed to deliver value for money. The decision to let direct awards to incumbent operators while the franchising process was restarted 'was a sensible temporary measure' says NAO, but DfT may have 'missed opportunities to maximise value for money' because unsuitable benchmarking was used in the early direct awards.
NAO says the complexity of planned infrastructure projects and decisions about the schedule for building High Speed 2 mean DfT must decide how to protect value for money while keeping services running. Options include delaying franchise competitions until there is greater certainty on infrastructure plans, using management contracts which protect operators from revenue risk (as with the current Thameslink, Southern & Great Northern franchise) or managing change during the contract (such as under the Great Western direct award).
The three franchises tendered since the programme was restarted each attracted three bids, down from an average of four in the previous 10 competitions. DfT believes it needs at least three bids to ensure quality, and NAO warns that value for money may be reduced if bidder interest drops further.
DfT has identified a number of factors which it believes have caused this reduction in bids: publication of the franchising schedule enables potential bidders to plan what to bid for; parent company guarantees require large amounts of capital; there are increasing opportunities abroad where there are lower barriers to market entry; and rail franchises have higher bidding costs and lower profits than the bus sector.
In an effort to encourage new entrants, DfT is reviewing the number and size of franchises and the level of parent company support required. It has also launched a prequalification questionnaire 'passport' which removes the need to repeat competence tests for every competition.