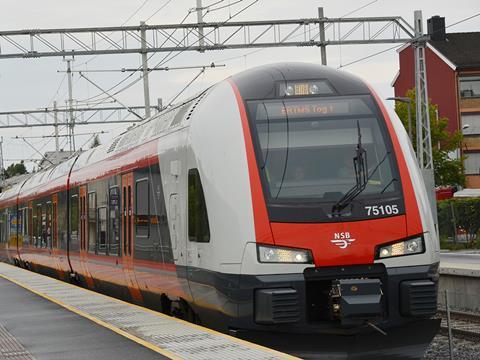 NORWAY: National operator NSB's rolling stock fleet and ticketing activities and the associated staff were transferred to two standalone subsidiary companies with effect from October 15.
The rolling stock is now owned by Materiellselskapet AS and the sales and ticketing activities by Entur AS (formerly known as Salg og Billettering AS). NSB has lease agreements in place for the vehicles and contracts for ticketing services.
The government intends to transfer ownership of the two subsidiary companies from the NSB group to the Ministry of Transport & Communications during 2017. This would support the government's plans to open the rail market to competition, by ensuring that the vehicles and ticketing systems would be available for use by other operators.
'We want to lay a good foundation for the new companies', said Geir Isaksen, who in additional to his role as CEO of the NSB group will be Chairman of the two subsidiary companies until ownership is transferred to the ministry next year. 'Their mission is to ensure well-functioning trains and easy to use ticketing solutions, both of which are important for those who choose to travel by train.'