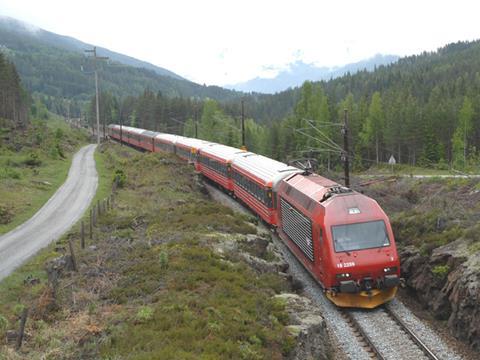 NORWAY: State operator NSB has established separate companies to handle ticket sales and own the rolling stock fleet, to facilitate the government's reform programme which includes tendering the operation of passenger services.
The two new businesses are scheduled to be transferred from the ownership of NSB to the Ministry of Transport & Communications during 2017.
NSB's former Director of Traffic Øystein Risan has been appointed CEO of the rolling stock business. 'Materiellselskapet AS will be a professional rolling stock owner, and will contribute to a good and constructive relationship with NSB and other passenger rail operators', he said on June 27. 'NSB has purchased a wide range of new trains in recent years. We will continue to renew the Norwegian rolling stock for the benefit of all passengers.'
Former head of Public Services Johnny Welle has been appointed CEO of the ticket sales business Salg og Billettering AS. He said it should be easy for passengers to plan journeys, buy tickets and travel to by train, and in support of this the ministry has commissioned Salg og Billettering to establish a national multi-modal public transport planner.
'Well-functioning trains and simple ticketing solutions are important for those who choose to travel by train', said Geir Isaksen, CEO of NSB and Chairman of the new companies. 'This will also be important for NSB and any other train operators who enter the Norwegian market.'