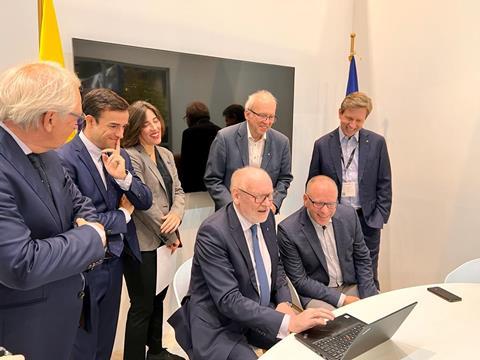 EUROPE: The EU Agency for Railways has identified five key pillars for its future work, which are intended to ensure the delivery of a safe and sustainable railway in Europe, according to Executive Director Josef Doppelbauer.
Speaking to Railway Gazette International at the InnoTrans trade fair in Berlin on September 23, Doppelbauer reflected on the five elements of the ERA vision for the coming years:
a revised Mission and Vision for the agency, 'moving Europe towards a sustainable and safe railway system without frontiers';
providing support to Ukraine on railway technical and interoperability issues;
supporting greater multi-modality in line with the EU's Green Agenda;
implementing data interoperability;
developing the ERA Academy to foster a pan-European railway safety culture.
Technical harmonisation remains at the heart of ERA's role in the rail sector, says Doppelbauer. He believes that tangible progress is being made to ensure that rolling stock and some elements of infrastructure are now authorised for use in a way that will support the further development of a Single European Railway Area.
Authorisation numbers grow
On September 1, ERA reported that no fewer than 3 718 rolling stock authorisations had been completed since the agency began taking responsibility for cross-border approvals EU-wide in 2019, equating to just under 43 000 vehicles.
During InnoTrans, the agency signed a memorandum of understanding with the German railway supply industry association VDB, under which both parties agreed to focus jointly on efforts to make the European authorisation process simpler and more efficient. Doppelbauer says this agreement 'reflects a truly lived European spirit on both sides and a commitment to maintain the credibility of the rail system while considering rail safety as the highest and non-negotiable asset'.
On September 21, ERA reached what Doppelbauer regards as a landmark moment, the first major Trackside Approval for ERTMS deployment. This covers a section of the Rhine-Alpine Corridor around Darmstadt in Germany.
Under the Technical Pillar of the EU's Fourth Railway Package, ERA was mandated as the authorising body for all ETCS trackside equipment across Europe; the approval of other aspects of infrastructure works or new line construction remains with national safety authorities. 'This should be the template for the rest of the corridor', Doppelbauer argues, 'although we know engineers love to reinvent the wheel.'
During a ceremony held jointly with DB Netz, he personally completed the authorisation process from the ERA stand in Berlin, showcasing the paperless workflows that are now available to streamline trackside approvals.
Consolidating trackside approvals under ERA is seen as key to ensuring that ERTMS develops in a standardised manner across Member States. Doppelbauer reports that the agency already has another 78 applications lodged from around Europe. 'We are doing this to ensure that project promoters don't keep falling into the same traps in different parts of the continent', he explains. 'We are always met with complaints at the start that this is yet another bureaucratic interference in a project, but by the end our interventions are usually welcomed because project teams can avoid pitfalls encountered elsewhere.'
Enter the game changers
Looking ahead, Doppelbauer anticipates that a vote in the European Parliament on revisions to the Technical Specifications for Interoperability could happen as soon as November, provided that the Member States broadly concur with ERA's Technical Recommendation issued earlier this year.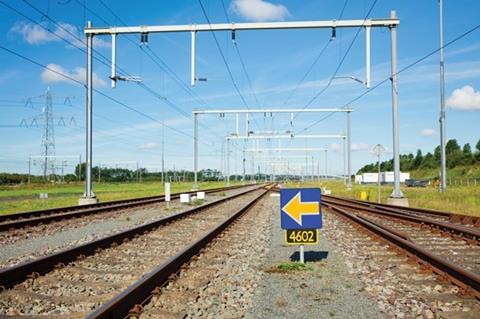 The TSI revisions have a particular focus on the Command Control & Signalling standards, where there is a need for updates to reflect progress with ETCS development, as well as incorporating the so-called 'game changer' technologies now approaching maturity. Encompassing innovations as diverse as the Digital Automatic Coupler, Automatic Train Operation and the Future Railway Mobile Communication System, these game changers must be commercialised across Europe without hindering interoperability.
However, Doppelbauer sees a risk of some member states potentially seeking to use the TSI revision process as an opportunity to dismantle what until now has been an integrated programme of developing standards. 'My advice to policymakers is simple — don't unwrap the package!'
Support for Ukraine
Away from its statutory mandate, ERA has also been assisting the rest of the rail sector with support for Ukraine. In practical terms, Doppelbauer says, this has initially focused on helping to facilitate the movement of grain from the county via the EU's Solidarity Lanes programme. 'We had to take a pragmatic approach to allow Ukrainian wagons to run on 1 435 mm bogies', he explains.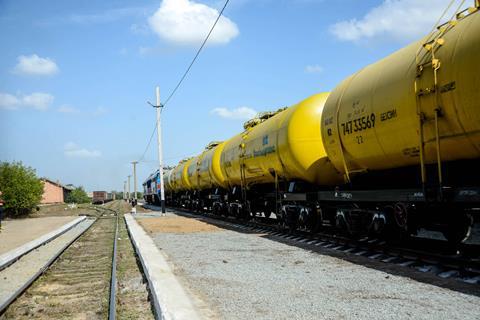 The focus is now shifting to the assistance that ERA can give to state railway Ukrzaliznytsia as part of the Ukrainian accession to the EU, he reports. This could include work to prepare for a remapped TEN-T network with a greater focus on mandating 1 435 mm gauge on these corridors. 'As far as possible, Europe needs a standard gauge network', Doppelbauer argues.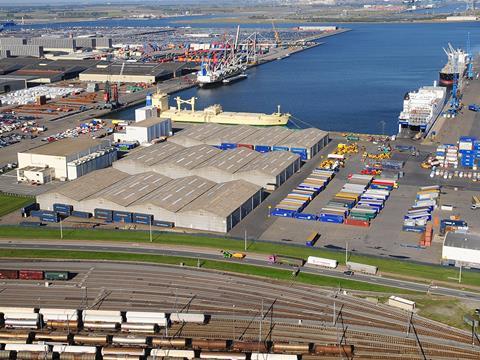 Another emerging area of focus for ERA is multimodality, especially in freight. 'Its importance is still underrated', he feels. 'We must do more to link ports to railways.' He cites the example of Le Havre in northern France, where less than 10% of containers arriving by ship currently leave the port by rail. In contrast, rail's modal share at the port of Hamburg is in excess of 50%.
'Hamburg has a fairly special status in terms of its rail network being owned by the port authority but also being formally part of DB Netz', Doppelbauer explains. 'Most ports struggle with the idea of becoming miniature railway infrastructure managers, with all the requirements that entails. So this is a priority for us to address.'