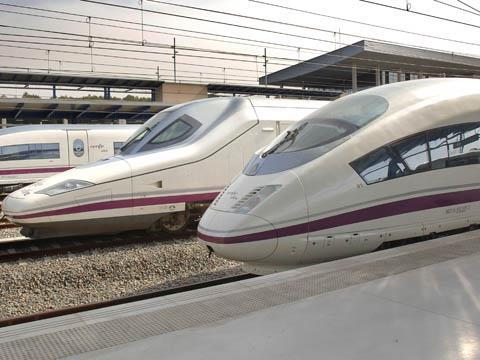 SPAIN: The government is embarking on a programme of reform in order to ensure the future sustainability of the railway system, improve service quality and make the best use of the network, according to Development Minister Ana Pastor.
She was speaking on July 24 during a parliamentary debate on legislation that will see passenger services on the national high speed, conventional and metre-gauge networks opened up to competition with effect from July 31 2013.
At the same time, RENFE is to be divided into four separate companies responsible for passenger operations, freight, rolling stock maintenance and train leasing, making rolling stock available to new entrants. Where responsibility for medium-distance and suburban passenger services has been transferred to a regional government, the latter will be able to select the operator of its choice.
As well as inefficient use of resources, Pastor said that the future of the Spanish railway network was threatened by high levels of debt, currently running at €20bn. Due to be merged into ADIF and RENFE with effect from January 1 2013, metre-gauge operator FEVE has accumulated over €500m of debt alone, its annual income of €45m insufficient to meet expenditure of €194m.
Noting that railway operations were costing the Spanish taxpayer €2·5bn a year, the minister said that RENFE was suffering from 'serious structural problems' that were preventing it from becoming a major player on the international stage. In particular, medium-distance passenger services were making an annual loss of €34·1m. In 2011 there were 176 stations used by less than one passenger a day and a further 152 used by fewer than three passengers a day.
RENFE freight operations made a loss of €66m in 2011, despite paying only 'symbolic' access charges and still enjoying a dominant market position according to the National Competition Commission. Including losses at the 16 subsidiaries wholly or partly owned by RENFE, the total freight deficit was €91m.