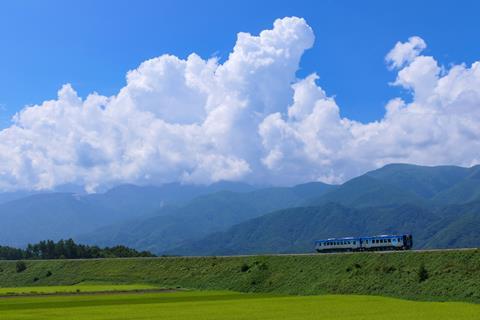 JAPAN: A study group formed by the Ministry of Land, Infrastructure, Transport & Tourism has published its report into whether and to what extent rural railways across the country can be revived.
The First Study Group on Regional Mobility Regeneration through Railway Operator & Local Community Collaboration brought together academics, transport industry professionals and specialists in issues affecting rural communities. Its key proposals are:
JR Group companies should endeavour to maintain their existing networks of passenger services. There should be no decisions to close a railway simply because it is unprofitable, or because the average number of passengers per day is lower than any pre-determined figure. This reconfirms the guidelines issued by MLITT in 2001;
Overt recognition by policymakers and the rail sector that the environment in which local railways operate has changed significantly since the privatisation of JNR in April 1987, with rising private car ownership, improved road networks, rural depopulation and ageing populations outside the cities. The study group has concluded that in some specific cases of lines where there has been a drastic decrease in the average number of users, closure might have to be considered as an option;
A statutory council be established to consider the future of those railways with an average of less than 2 000 passengers per day, half the ridership established in 1980 as the level below which closure could take place.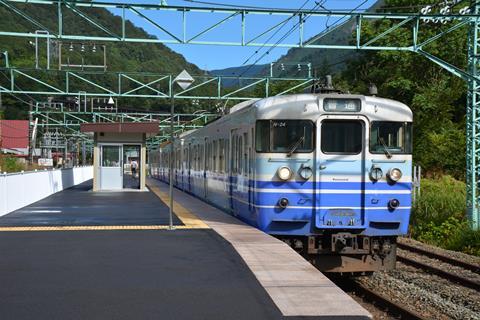 The group envisages that this council would only evaluate railways which pass through more than one municipality. It will not consider Third Sector railways, whose operation is in part the responsibility of prefectural and municipal authorities, or private operators. The futures of these lines are to be determined locally.
Routes carrying Limited Express as well as local services, those used by freight traffic, and lines which could be used as diversion routes for freight in the event of natural disasters and emergencies will also be excluded from the council's remit.
However, the council would serve as a mechanism which will allow members of the JR Group to request legal consultation regarding those of its local lines which traverse two or more local authority areas.
Measures to drive recovery
The council is not there solely to advise whether or not a railway is to be closed. Its two main options are to advise on whether or not a line should be replaced by buses, or whether it would be viable to make further efforts to revive usage.
Under latter option, the study group has set out a number of possible interventions, including:
Encouraging ridership increases by running more trains, improving rail connectivity, providing connecting road services, reviewing fare structures and promoting local leisure use of rail;
Increasing revenue through the innovative use of rail vehicles, stations, station forecourts and other railway infrastructure;
Reducing operating costs through technological innovation, such as the use of alternative traction or automated operation;
Offering more transport-related services to travellers, for example by extending the validity of smartcards to cover more rural lines;
Reducing operating costs by using 'digital experience' technologies such as Mobility-as-a-Service apps.
These interventions would be deployed for an initial trial period of up to three years, after which the local authorities would be left to decide on the longer term strategy for the route in question.
The study group has also insisted that the true value of retaining a railway, versus alternative public transport provision, must also be assessed.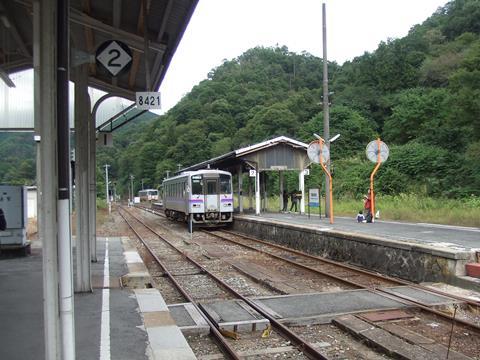 Replacing a rail service with buses is difficult, its report says. There is a driver and vehicle shortage in Japan, and bus substitution often leads to a reduction in punctuality and increases in traffic congestion. If a railway runs through an area popular with tourists, this must be seen as a factor favouring its retention. However, where the average daily ridership is under 50, bus replacement is considered to be an easy option.
Financial implications
A decision to retain an uneconomic railway will prompt further financing measures, such as the possibility of implementing higher fares than the approved levels, subject to local authority agreement. Further extension of vertical separation of management and operation is to be explored, such as the transfer of infrastructure ownership to the prefecture.
The group says support should be given for purchase of more economical rolling stock, construction of new stations and the relocation of stations closer to centres of population, as well as driver-only operation, smart fare collection systems and lower-cost station management.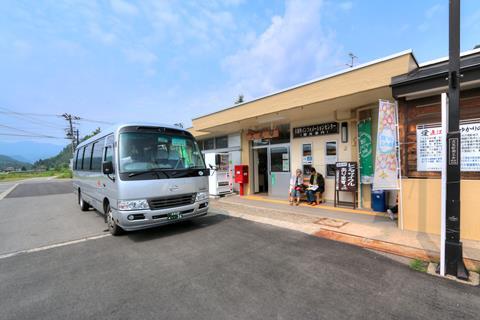 In general there will be an increased level of financial support from the national government. In the past, disaster recovery grants were used only to restore affected railways to their pre-existing condition, but in future these funds should be used to enhance the routes in question. There have already been some examples of this approach, notably the Hisatsu Line in Kyushu, which was severely damaged by floods between Yatsushiro and Hayato in July 2020.
Should passenger services be withdrawn, the JR Group operator will be obliged to ensure the provision of services an equivalent manner, a system described by the study group as 'Specific BRT'. This would see the JR Group member railway heavily involved in BRT operations, ensuring intermodal connectivity, fare integration and punctuality.
The study group foresees a significant number of very lightly used railways being converted to bus rapid transit; according to MLITT, there are currently 122 lines with ridership lower than 1 000 passengers/day.