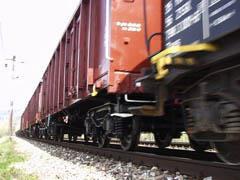 INDONESIA: A declaration to pursue construction of a number of new lines in Kalimantan under a public-private partnership model was signed at a joint meeting of ministers held on July 17.
The declaration was signed by representatives of a number of private companies and public authorities, including state-backed mining firm PT Krakatau National Resources and power generator PT PLN. Other co-signatories included BHP Billiton's local subsidiary and the provincial government of Central Kalimantan.
Intended primarily to carry coal, the railway network would serve the Barito Utara, Barito Selatan, Barito Tengah, Kapuas and Murung Raya districts of Central Kalimantan. Provision for passenger services would be included; the project's backers hope that trains could be running by 2015.
A consortium of East Kalimantan province, Russian Railways and investment partner Vnesheconombank is already planning a 245 km coal railway in eastern Kalimantan. Priced at US$3·1bn, this project includes an option to serve Murung Raya.
Construction of a standalone heavy haul railway in the East Kutai regency of East Kalimantan is also underway. The 130 km line from Muara Wahau to Bengalon Port is being led by UAE-based mining group MEC Holdings; operations are expected to start by the end of next year.