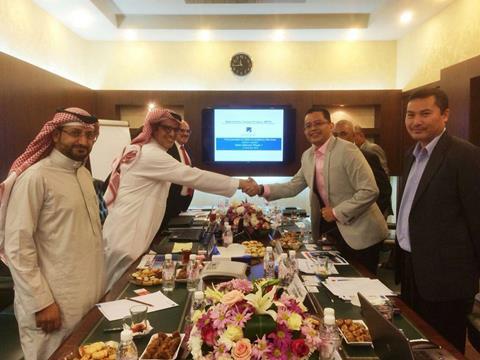 SAUDI ARABIA: Metro project promoter Makkah Mass Rail Transit Co has selected Kuala Lumpur transport agency Prasarana to provide consultancy services during Phase 1 of the Makkah Public Transport Programme. Phase 1 covers the construction of two metro lines totalling 45·1 km and 22 stations, with commissioning scheduled by 2019.
Prasarana beat rival bids from Turkey, Korea and elsewhere to win the consultancy contract, which is worth 9m ringgit and runs from 30 months from December 2014. The Malaysian firm will conduct preliminary and detailed design reviews for MMRTC, and develop operations and maintenance specifications and service agreements for the appointment of the future operating contractor. Prasarana said the expertise required to deliver the consultancy services would be 'tapped in-house and none will be outsourced.'
Prasarana Group Managing Director Shahril Mokhtar said the contract announced on November 27 was the first it has won since deciding to expand into the international market, and 'enhances our position to secure the upcoming bids for the operations and maintenance of the four Makkah Metro lines, in addition to the operations and maintenance of the Al-Mashaaer Al Mugaddassah Metro Southern Line Project, which caters to millions of pilgrims during the Hajj season'.
He said Prasarana aims to 'capitalise on global business opportunities that would supplement its revenue and gradually reduce the dependency on traditional fare-based revenues.'
A team of 12 technical staff from Prasarana and 28 from Express Rail Link supported China Railway Construction Corp in the operation of the Al Mashaaer Al Mugaddassah metro line during the 2014 Hajj. The line requires 5 000 staff during the seven days a year it operates to carry pilgrims.