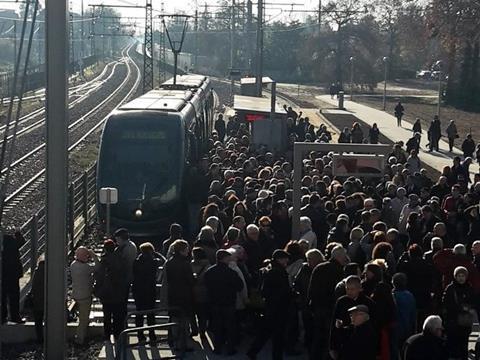 FRANCE: A 7·2 km extension of the Bordeaux tram network was inaugurated on December 17 with the start of services to the Porte du Médoc district.
The new alignment with six stops forms a branch of Line C, leaving the main Parc des Expositions line at Cracovie and running to Gare de Blanquefort, where interchange is provided with main line rail services.
As some of the five stops are more than 500 m apart, the trams on this route can run at up to 70 km/h. Alstom has supplied 26 Citadis trams to serve this and other planned network extensions, and will deliver a further 15 vehicles in the second half of 2018.