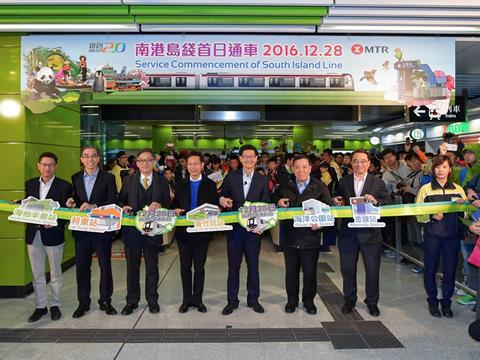 CHINA: The South Island Line in Hong Kong opened for passenger services on December 28, making it the first driverless line to open on the network since the Disneyland Resort Line shuttle in 2005.
Linking South Horizons with Admiralty, the 7 km route has four stations. Services run at headways of 3½ min in the peaks and 4½ min off-peak. The trains will initially carry onboard staff.
CRRC Changchun has supplied 10 three-car trainsets, fitted with Alstom's Optonix traction equipment. Alstom has also supplied Urbalis 400 CBTC signalling, as well as trackwork and electrification.