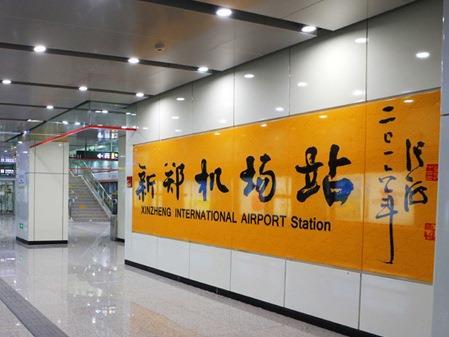 CHINA: The Zhengzhou metro network grew by nearly 60 km with the opening of a new line and two extensions to an existing route on January 12.
The so-called Suburban Line runs from the southern Line 2 terminus at Nansihuan to Xinzheng International Airport. Serving 14 stations, the 42 km route was originally planned to operate as a southern extension of Line 2, which opened in August. It runs partly underground.
Line 1 has also been extended at both ends, with the new sections totalling 15·7 km. A western extension from Xiliuhu to Henan University of Technology has seven stations, and an eastern extension from Zhengzhou Sports Centre to New Campus of Henan University has three stations. The initial phase of Line 1 opened for revenue service at the end of 2013.