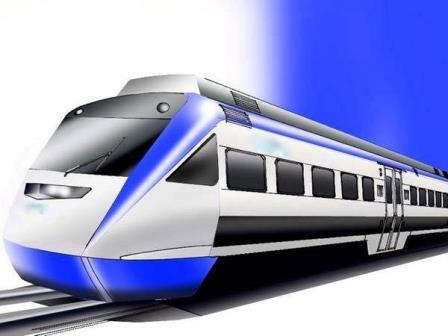 NORTH AMERICA: Metrolinx is considering the purchase of up to 18 two-car Sumitomo DMUs for the proposed link from Toronto city centre to Pearson International Airport. The 3·3 km branch from Go Transit's Georgetown line to the airport is due to open in time for the Pan Am Games to be held in Toronto in 2015. Metrolinx hopes to sign a contract by February 6 next year so that a prototype trainset can be delivered by late 2013 followed by the series build in 2014.

The cars would be similar to those recommended for the Sonoma-Marin Area Rail Transit agency in the San Francisco Bay Area. The SMART board of directors is scheduled to decide in early December whether to purchase 18 FRA-compliant power cars at a cost of US$56·9m; nine additional trailer vehicles costing around US$22m would come later to increase capacity by adding a third car to the two-car trains that will be needed at the start of operations.

Both the SMART and Metrolinx vehicles would be assembled in the United States and meet federal 'Buy America' regulations. Metrolinx President Gary McNeil said there is no Canadian domestic content requirement for DMUs or locomotives. Metrolinx is also planning to utilise two-car trains initially, equipped with Tier 4 engines meeting the latest environmental regulations. Metrolinx is continuing to investigate electrification of the airport line but McNeil said it would be impossible to do so before the 2015 deadline for revenue service.