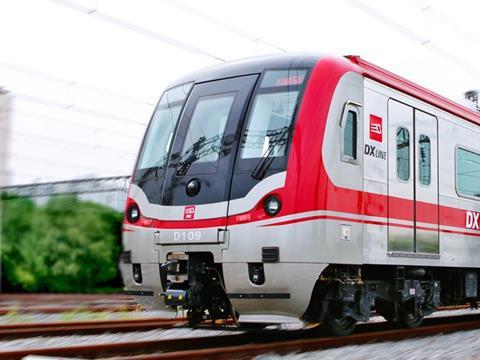 SOUTH KOREA: A 12·8 km southern extension of the Sin Bundang Line in Seoul opened on January 30, bringing the total length of the driverless line to 30·1 km.
The new section connects the previous southern terminus of Jeongja with Kyonggi University in Gwanggyo. There are five intermediate stations, plus a station at Migeum station which is due to open later. This would provide interchange with the Bundang Line.
The first section of the Sin Bundang Line, branded as the DX Line, opened between Gangnam and Jeongja in October 2011 with six stations.