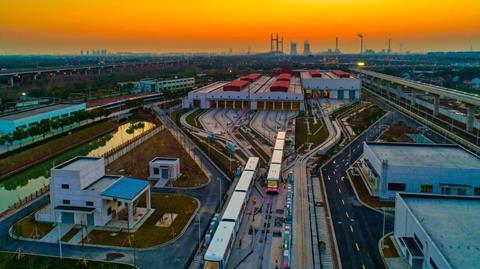 CHINA: Shanghai metro operator Shanghai Shentong Metro Group has awarded the CRRC Puzhen Alstom Transportation Systems joint venture a contract to maintain the rolling stock and railway systems on the Pujiang Line automated peoplemover.
The elevated line with six stations opened in March 2018, running 6·6 km from Huizhenluan to an interchange with metro Line 8 at Shendu Gonglu.
The five-year maintenance contract announced on July 19 covers the four-car Innovia APM 300 rubber-tyre vehicles as well as the signalling, track, control and communications systems.
Alstom said this is the first times its PATS joint venture has won a contract for the full maintenance of the core electromechanical systems on an urban peoplemover.