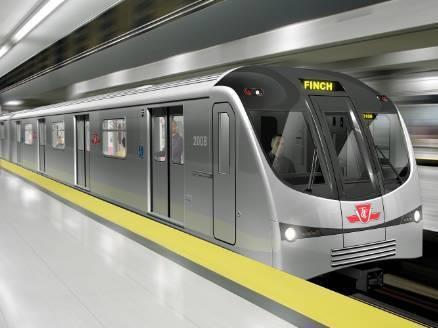 CANADA: Spanish infrastructure group FCC has been awarded a €304m contract to build a 4·5 km section of the planned 8·6 km northwestern extension of Toronto's Yonge — University — Spadina subway line.

Expected to open in 2015, the extension runs from Downsview to Vaughan Corporate Centre in the regional municipality of York, taking the TTC network beyond the Toronto city boundary for the first time.

FCC's contract includes construction of three of the six new stations, at York University, Steeles West and Highway 407, as well as a bus terminal and car park with 600 spaces at Highway 407.

Work on the project was launched at a groundbreaking ceremony on November 27 2009, and four tunnel boring machines have been ordered from Lovat at a cost of $58m. Around 6·6 km of the extension will be bored, and the remainder cut-and-cover. Another 60 Rocket subway cars have been ordered from Bombardier to work the extended route.

The €2·6bn project is being financed with contributions from the federal (C$697m), provincial (C$870), and York Region (C$352m) authorities as well as the city of Toronto (C$526m).

FCC is also working on the Crossrail project in London and is part of the Línea Uno consortium building Panamá City's first metro line.