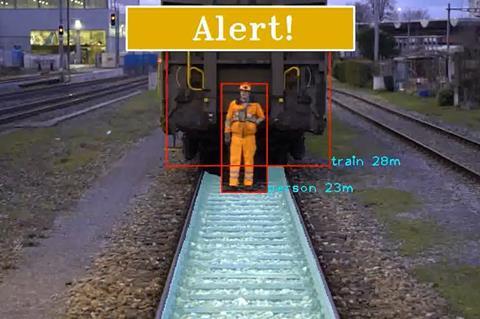 SWITZERLAND: Knorr-Bremse is equipping a number of SBB Cargo shunting locomotives with the Assisted Remote Shunting obstacle detection system developed by Rail Vision, an Israeli start-up in which the braking system manufacturer has a 21·3% stake.
ARS is designed to enable a single person to control a shunting locomotive from a remote location, using control equipment from Schweizer Electronic, rather than needing both a loco driver and someone outside to watch for obstacles and monitor the distance to wagons.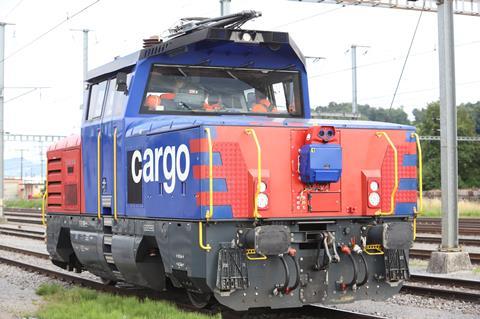 It uses 'advanced electro-optic sensors combined with artificial intelligence and deep learning technologies' to detect and classify obstacles on and alongside the track, providing drivers, remote operators and if desired the control centre with real-time alerts. It also monitors turnouts and recognises signals up to 200 m ahead.
'As several freight operators are anticipating personnel shortages in the coming years, Rail Vision's products could contribute to increasing operational efficiency after a more widespread rollout', said Andreas Hefti, Managing Director at Knorr-Bremse Switzerland.
If testing of the prototype proves successful, Rail Vision could supply up to 30 ARS units worth up to €2·8m, with options for 45 more.
In the longer term, the system could be 'a building block in realising the future scenario of automatic train operation', said Dr Nicolas Lange, Chairman of the management board of Knorr-Bremse Rail Vehicle Systems.