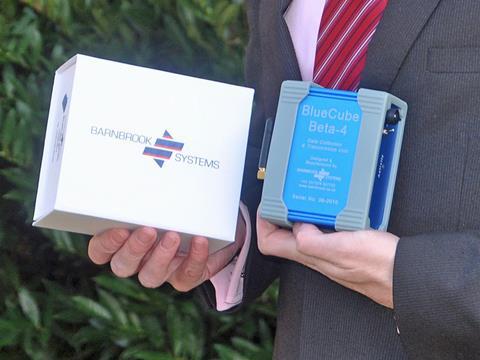 UK: Rolling stock leasing company Porterbrook has awarded Barnbrook Systems a 'five-figure' contract to supply BlueCube wireless sensors to provide remote condition monitoring of the doors on Class 158 diesel multiple-units operated by Great Western Railway.
The sensors will monitor the opening and closing times of every door at each stop, enabling depot managers to identify faulty or slow doors.
The modular BlueCube technology has also been used by operators to monitor heating and ventilation systems, engine performance, water and sanitation systems and brake control systems.