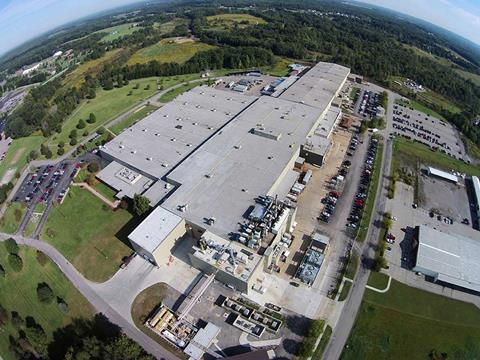 USA: GE Transportation announced on April 9 that it had completed production tests of an Evolution Series Tier 4 engine. This was the first engine to be put through a new test cell at the company's engine plant in Grove City, Pennsylvania, and it will now be sent to an assembly plant for installation in an locomotive.
'We've already manufactured 27 engines and the completion of this test is a major step forward in our Tier 4 journey', said Tina Donikowski, Vice-President of GE Locomotives, Marine and Stationary & Drill. 'Through the efforts of the GE team in Grove City, we'll be able to validate the test cell and the production process and make improvements to our overall plan.'
The Grove City facility produces more than 3 000 engines a year. The modified Evolution Series engine meets EPA Tier 4 locomotive emissions standards which took effect on January 1. GE Transportation says it has been able reduce NOx and particulate emissions by at least 70% from Tier 3 standards without using after-treatment.