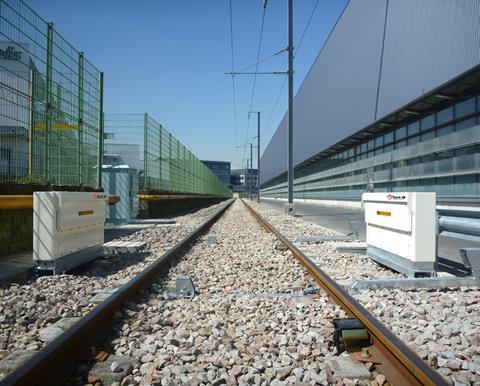 INDIA: Wabtec is to supply Indian Railways' Central Organisation For Modernisation Of Workshops with 97 sets of lineside equipment for the automated inspection of rolling stock bearings and wheelsets. This forms part of part of a wider programme to improve fleet availability.
The Online Monitoring of Rolling Stock equipment uses acoustics to identify bearing faults and impact forces to assess wheel conditions, with data fed to control centre in Delhi using Wabtec Fleet ONE software. The aim is to identify defects before they would be spotted by manual inspection, supporting a move from time-based to condition based maintenance.
Wabtec teams in Australia and India will work on the initiative.
'Indian Railways is at the forefront of deploying digital solutions to modernise operations and drive efficiency', said Nalin Jain, Digital Electronics Group President at Wabtec Corp on March 31. 'This order supports the Smart Yard initiative, which will showcase the next generation of condition-based predictive maintenance technologies.'