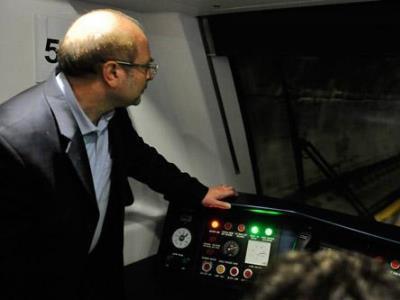 IRAN: A 12 km extension of Tehran metro Line 3 opened on April 22 between Azadegan in the southwest and Vali-e Asr in the city centre. It was built at a cost of €580m.
Four intermediate stations are now open, with five more to open later. Interchange is provided with Line 4 at Vali-e Asr and with Line 2 at Imam Ali University.
The initial section of Line 3 opened in late 2012 between Vali-e Asr and Shahid Beheshti. Three intermediate stations are planned to open on this section, and there are also plans to extend the line 17 km northeast from Shahid Beheshti to Hossein Abad.