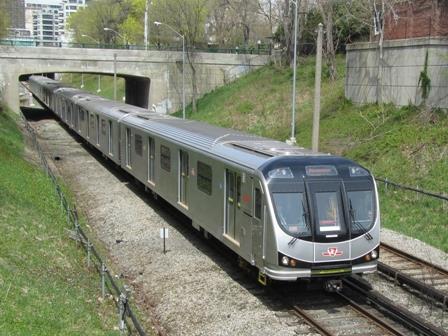 CANADA: Toronto Transit Commission has awarded Bechtel Canada Co a contract worth 'up to C$80m' for project management of the Spadina subway extension to York, it announced on April 13. The contract runs until March 31 2018 and will see Bechtel staff join an integrated team with TTC.
The 8·6 km extension of Line 1 is due for completion by the end of 2017. It will run north from Downsview beyond the city's boundary to Vaughan Metropolitan Centre in York. Six stations are under construction, including an interchange with GO Transit commuter rail services at Downsview Park.
Toronto City Council recently authorised C$90m for the project, with a further C$60m allocated by the Regional Municipality of York.
TTC and BAI Canada have installed advertising-supported free wi-fi service at all subway stations in the 'downtown U' and at Bay and Spadina. The remaining stations are to be covered over the next two years.