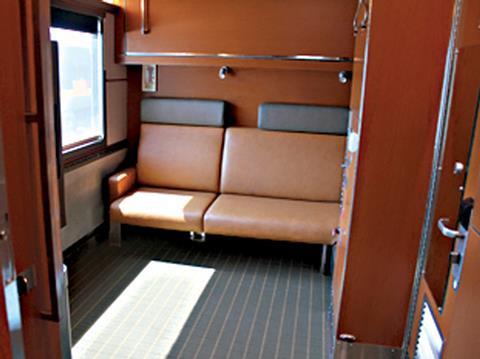 CANADA: VIA Rail Canada has introduced accessible sleeping compartments for two people on its flagship Toronto – Vancouver Canadian service as part of a programme to refurbish its 1950s-built stainless-steel coaches.
Four of the Park series observation cars are being modified, following experience with accessibility improvements to the Renaissance coaches used on the Montréal – Halifax Ocean. Development work for the project was undertaken by Rutenberg Design Inc in Stittsville, Ontario, while the interior modifications were contracted to Julien Inc in Québec City.
Marking the launch of the first refurbished Park car in Vancouver, President Yves Desjardins-Siciliano said 'VIA Rail is committed to pursuing the improvement of accessibility on all its services'. The operator has also modified two of its RDC diesel railcars used on the Sudbury – White River route, and introduced accessible Economy class cars on all LRC services.