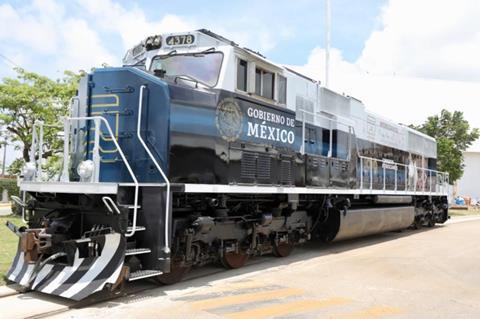 MEXICO: Redundant UK inter-city diesel trains and two tram-trains have been acquired by the Mexican navy, according to local sources.
Three withdrawn ex-British Rail IC125 High Speed Train diesel power cars and 11 MkIII coaches were shipped from Great Yarmouth in the UK onboard the BBC Arkhangelsk on August 9; the ship called at Castellón in Spain on August 16, and in late August was crossing the Atlantic towards Corpus Christi in Texas.
According to sources in Mexico, the vehicles have been acquired from UK leasing company Angel Trains by Ferrocarril del Istmo de Tehuantepec. The navy-owned company owns the trans-isthmus rail corridor linking the Pacific and Gulf of Mexico which is being rehabilitated under Tren Interoceánico programme. The operator has been seeking rolling stock for use on planned passenger services.
Angel Trains told Railway Gazette International that it would not comment on a commercial matter.
Meanwhile, on August 13 Mexican President Andrés Manuel López Obrador attended the unveiling of the first freight locomotive for Tren Interoceánico project. The ex-Union Pacific SD70M was manufactured by EMD in 2001.
The President said Tren Interoceánico operations would start in September.
Tram-trains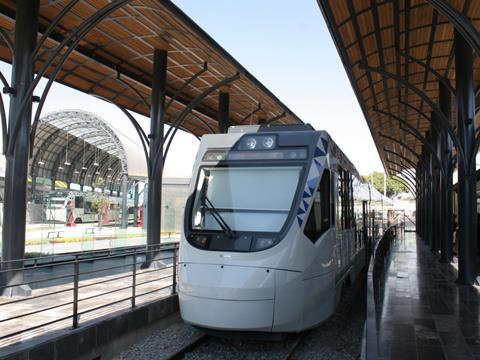 Puebla state Governor Sergio Salomón Céspedes Peregrina has told local media that the Mexican navy has expressed interest in buying the two Vossloh España Citylink diesel tram-trains from the closed Puebla Cholula Tourist Train.
The 17 km tourist-oriented route operated from 2017 to 2021 when services were suspended because of continued losses.
The tram-trains had originally been built for an abortive project in León in Spain before being exported to Mexico. Following the demise of the tourist service, they were transferred to the Puebla state government and stored at a railway museum.