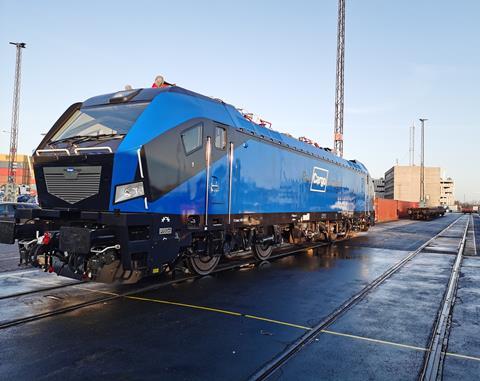 EUROPE: Type approval testing is about to begin with a prototype main line electric locomotive with last-mile capability which CRRC Zhuzhou has designed and built to the specifications of Austrian Federal Railways' subsidiary Rail Cargo Hungaria.
Static and dynamic testing is to be undertaken by DB Systemtechnik at Minden, initially on a test track ahead of trials on the German national network from the end of May.
Four prototypes
In September 2019 RCH awarded CRRC Zhuzhou a contract to supply two main line electric and two shunting electric-battery locomotives, to be designed and certified for use in Hungary and internationally at the manufacturer's expense.
RCH will initially lease the locomotives for four years in a deal which includes full maintenance. It has options to extend the lease or buy the locomotives if it is satisfied with their performance, and to place an order for 20 more of each type.
The four-axle main line locomotive can operate from 15 kV 16·7 Hz and 25 kV 50 Hz overhead with a maximum speed of 140 km/h and continuous rating of 5·6 MW. Supercapacitors provide a 350 kW last mile capability with a range of at least 10 km.
The locomotives ae intended for use in Hungary, Croatia, Serbia, Romania, North Macedonia, Greece and Bulgaria.
Type approval
Testing is expected to total 1 750 operating hours, and during the dynamic tests the locomotive must haul a train for at least 500 km, and during endurance tests it must cover 1 570 km.
RCH said the complexity of type approval process was increased by there being no experience approving Chinese locomotives in the EU, and no precedent for the interpretation of the requirements of the Fourth Railway Package.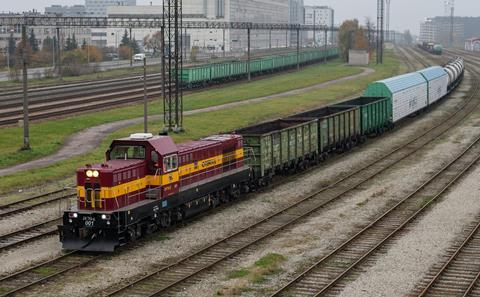 In 2011, Estonia's EVR Cargo placed an order for China Northern to supply 16 DF7G-E diesel shunting locomotives. An initial two were delivered and are in use, but the order for the remainder was cancelled.