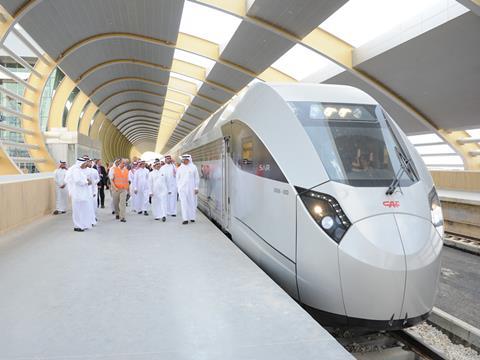 SAUDI ARABIA: CAF is to install its LeadMind real-time remote monitoring and condition-based maintenance technology on the six trainsets it supplied to Saudi Railway Co for passenger services on the 1 242 km north–south route between Al-Qurrayat and Riyadh.
LeadMind is to be deployed on a total of 62 coaches and 12 diesel power cars, in what CAF said was a key element of the operator's strategy of shifting to condition-based maintenance.
The LeadMind technology platform is already in use with operators including Euskotren, Trenitalia, Metro de Santiago and tram operators in Amsterdam and Zaragoza, and 3 200 vehicles with 23 operators are expected to be covered by 2020.
Earlier this year SAR awarded Perpetuum a two-year contract to provide its vibration-based track condition monitoring system for use on the north–south route.