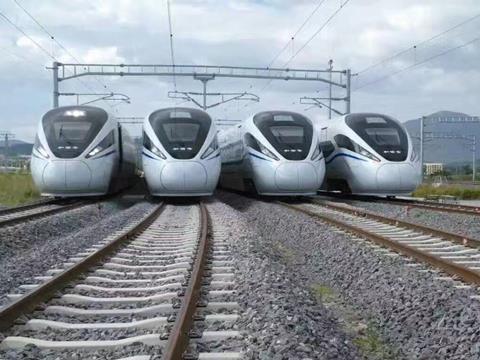 CHINA: China Railway Corp has awarded the Bombardier Sifang (Qingdao) Transportation joint venture a contract to supply 18 eight-car CRH1A-A high speed trainsets.
The 250 km/h trainsets designated Zefiro 250NG by the manufacturer are to be operated by the Chengdu and Kunming railway bureaux in the 'Diamond Economic Circle' region which includes Chengdu, Chongqing, Xi'an, Guiyang and Kunming.
The contract announced on March 1 is worth €268m. Bombardier Transportation has a 50% stake in the BST joint venture, which is controlled by its partner CRRC Sifang. Mitrac traction and control systems will be supplied by the separate Bombardier CPC Propulsion System Co joint venture.
The aluminium-bodied Zefiro 250NG design was developed by BST as a successor to the steel-bodied CRH1, which had itself been derived from the Regina EMU used in Sweden. The first CRH1A-A trainsets entered service on Hainan Island in November.
Bombardier said the design's 'unique' windows, lighting and shape contribute to a distinctive appearance, while the Zerfiro 250NG 'sets new industry standards' for sustainability and passenger comfort as well as offering reduced lifecycle costs.
'In light of this market's fierce competition, we are pleased that CRC has selected our high speed technology to enhance western China's high speed rail network, connect cities and people, and help the new economic circle to reach a targeted GDP growth of 10% in 2017', said Jianwei Zhang, President of Bombardier China.